As we drove home from our 10 day trip yesterday, I started thinking about this blog. I was reviewing in my mind what I needed to put where when we unloaded the car.
We chose to drive my husband's 2018 Dodge Challenger, with it's massive trunk and it was packed full!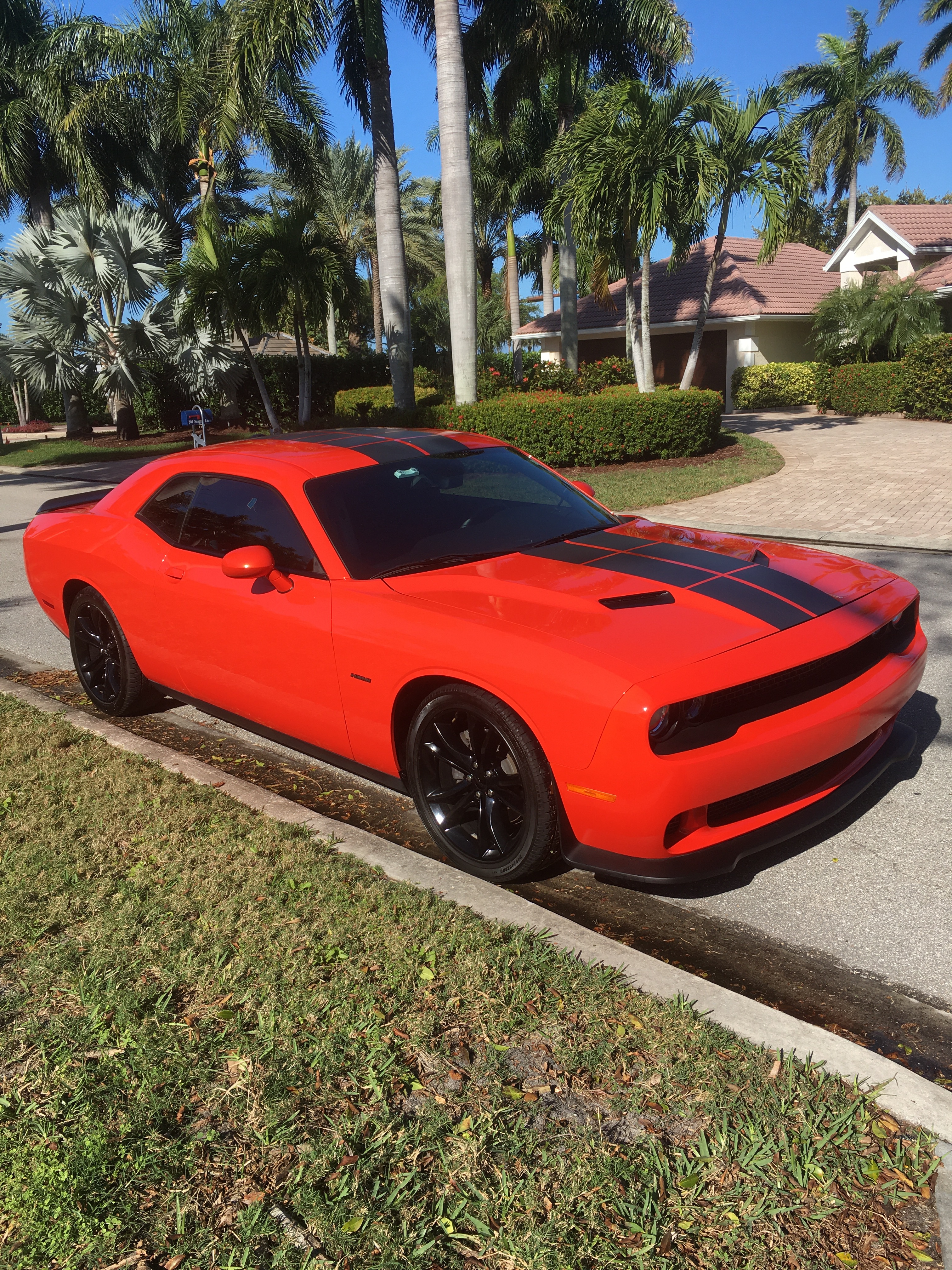 Some of the trunk space was overtaken by the plants my father sent home from his garden, so things were stashed in the back seat, too.
So much of what was in the car were things that I require to be able to stay feeling well, and help keep the pain down. This got me thinking about writing a blog to help others know some of what works for me and maybe some helpful suggestions.
I don't sleep on a standard pillow anymore. I sleep on a small neck roll – on my back. I was always a side sleeper, but sleeping in my Scolosis Brace requires that I sleep on my back – so welcome to my new habit. I am not setting myself up for a great experience if I don't pack my neck roll.
In the mornings I remove my brace, and place a heating pad on my bed. I just have it on low and it warms my back muscles as I begin my stretches. Obviously packing that is a priority.
I also pack a standard pillowcase. I use it for one of my stretches called 'wall washes', as well as for my calf stretches which I do lying on my back on the bed.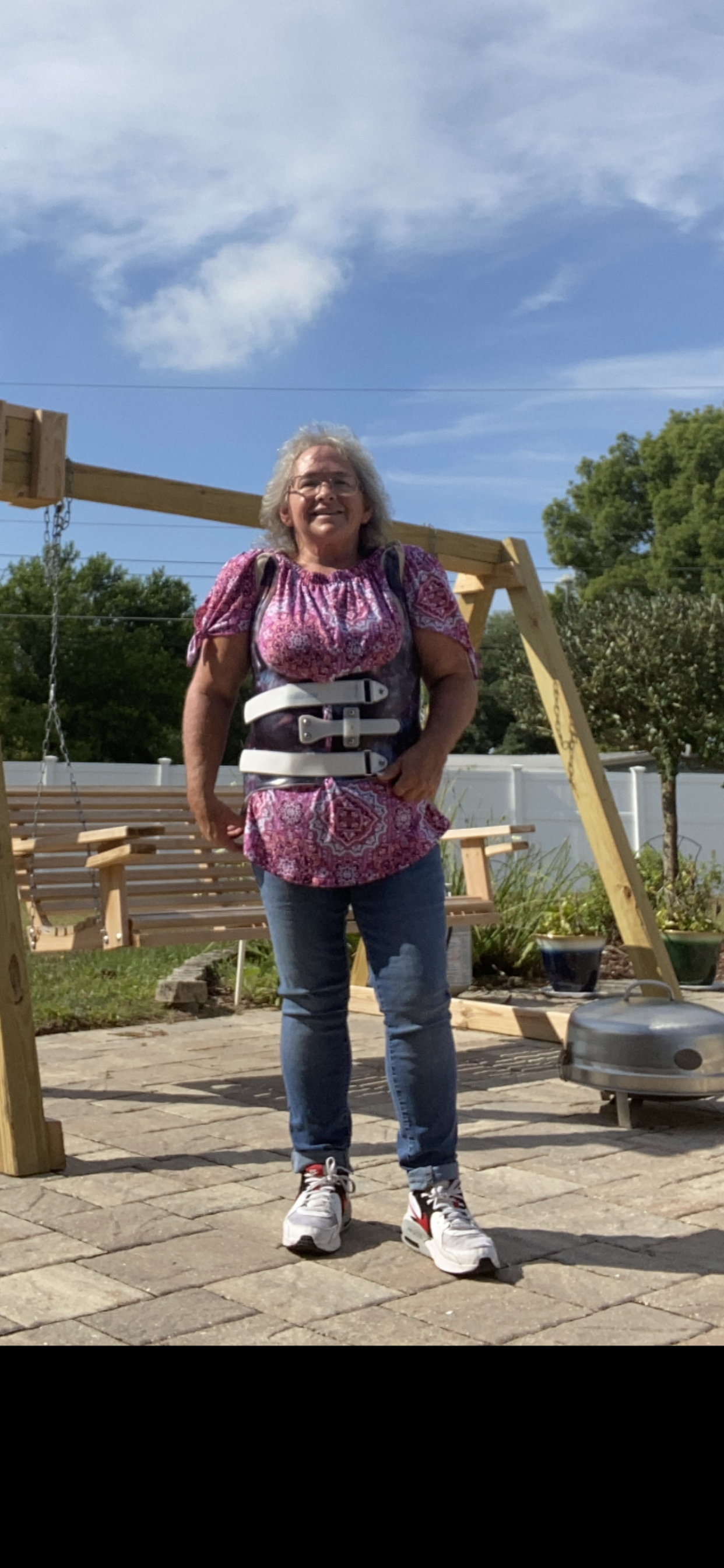 Biofreeze travels every where with me. As well as all of my vitamins and my cbd, which I am currently trying out again. I try to avoid pain medication, but I do have over the counter things that I take when needed and those travel with me for just in case. Another item that I don't travel without is liquid dye free Benadryl, for just in case.
That's just the beginning. See, I have a number of dietary restrictions to take into consideration as well. Since I have to watch for hypoglycemia, I always have to have preferably health snacks with me. I can't just eat a candy bar and be fine, because while it will raise my blood sugar – it will then crash as it races through my system. I also always have my sugar checker.
I have sensitivity to gluten, which we hoped a gluten free diet would improve the psoriasis, but it didn't make much of a change. It did really show a difference in my sinuses and allergies though. Since I have an allergy to flax seed, I can't just assume gluten free food is safe for me. Flax seed is being used more and more frequently because of its benefits, which makes gluten free more dangerous for me. I have to read ingredients or just not have the item.
Hotels don't always have a selection that I can choose for their continental breakfast, since dairy is another sensitivity. So I've learned to get creative, and to bring things from the room when I come to the table.
I bring my own gluten free bread. I find it's easiest to just bring it from home, rather than try to locate a store that carries one of my safe choices. Most hotels have a toaster available for the continental breakfast. I just toast my own bread. It's a safe choice. Since I don't do margarine, I bring my coconut oil, and that's what I spread on my toast.
I bring my own tea packets, and honey. I grab a cup of hot water from the coffee bar, and I can safely enjoy my herbal tea.
Learning to be prepared, as well as accepting the fact that I have to take things that others may not need has been something that I have had to do. It used to frustrate me that I couldn't travel as light as others. I have accepted that it's ok to need to make my health and comfort a priority – it just means that I will enjoy my time even more!
Always packing, Amy
Photo Credit:
Challenger – Ken May
Me in a brace – iPhone timer
UNSPLASH.com / neONBRAND – toaster & coffee
As always, thank you for reading, liking, following, commenting and sharing! You are vital to this blog! We appreciate you!