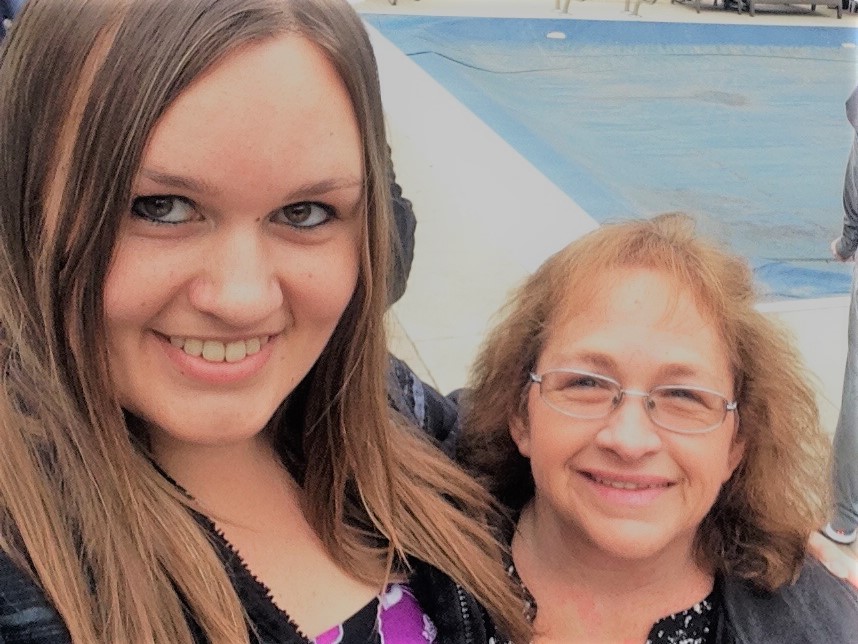 We are a mother daughter duo conquering life together with hope, and sharing our dreams, struggles and victories with you! We hope you learn some, laugh some and that we inspire you to never give up on your dreams!
"Praise be to the God and Father of our Lord Jesus Christ, the Father of compassion and the God of all comfort, who comforts us in all our troubles, so that we can comfort those in any trouble with the comfort we ourselves receive from God."  2 Corinthians 1:3-4
About Amy:
Always the optimist, Amy believes that one day science will prevail and her prior experience trying to be in two places at once will be feasible. In the meantime, she is utilizing time leveraging as well as maximizing her schedule by creating priority lists. As a blogger and personal life coach, her insight will be an asset as she helps others optimize each moment of their lives. She believes if life is worth living, it's worth living well!
With a voracious appetite for knowledge, Amy has devoured an average of a book a month over the last five years, in personal, financial and leadership development. Her God-given purpose is to encourage and uplift and to show others that they were meant for so much more, and to help them focus in on discovering their purpose. She believes laughter is the best medicine, and as she is nearing half a century, she has prescribed herself laughter therapy for longevity, especially since she's a bit short on stature. (Amy towers in at 4'8″.)
Amy's intention is to teach that we need to conquer complacency and dissatisfaction with hope, purpose and passion. Amy's mission in life is to leave a positive imprint on as many hearts as possible. By helping others pursue excellence, her legacy will live on. Her desire to encourage others to change and improve themselves, overflows into changing and improving the world.
---
About Jorjia:
Jorjia was not born in Georgia, has never lived in Georgia and yes, she has heard the song 'Georgia on My Mind"…. many times. No, it was not written about her.
Now, that that is out of the way – Jorjia likes to think she is as unique as the spelling of her name. With a passion for learning and growth she tries to devote as much time as possible to reading and learning.  She aspires to be a leader and to help change the world for the better. She loves people – in short doses and enjoys observing their quirkiness. She has made a lot of questionable decisions which she has learned from and has chosen to let her past refine her instead of defining her. Her sobriety date is January 2nd, 2016.
Her goal in life is to help others to grow, overcome their hang-ups and become the people they were created to be. The end goal is to have left a legacy of conquering fears, loving others and spreading hope.