Ok… double check those seat belts… the captain is going to try something new this morning!!!
Oh dear! Maybe not what you want to hear when boarding your flight! I'm an avid traveler though, and totally appreciate a sense of humor with the flight attendants. The jokes mentioned here are from Southwest Airlines a year or two back, I enjoyed them, and I actually wrote them in my notes to use someday. Welcome to someday!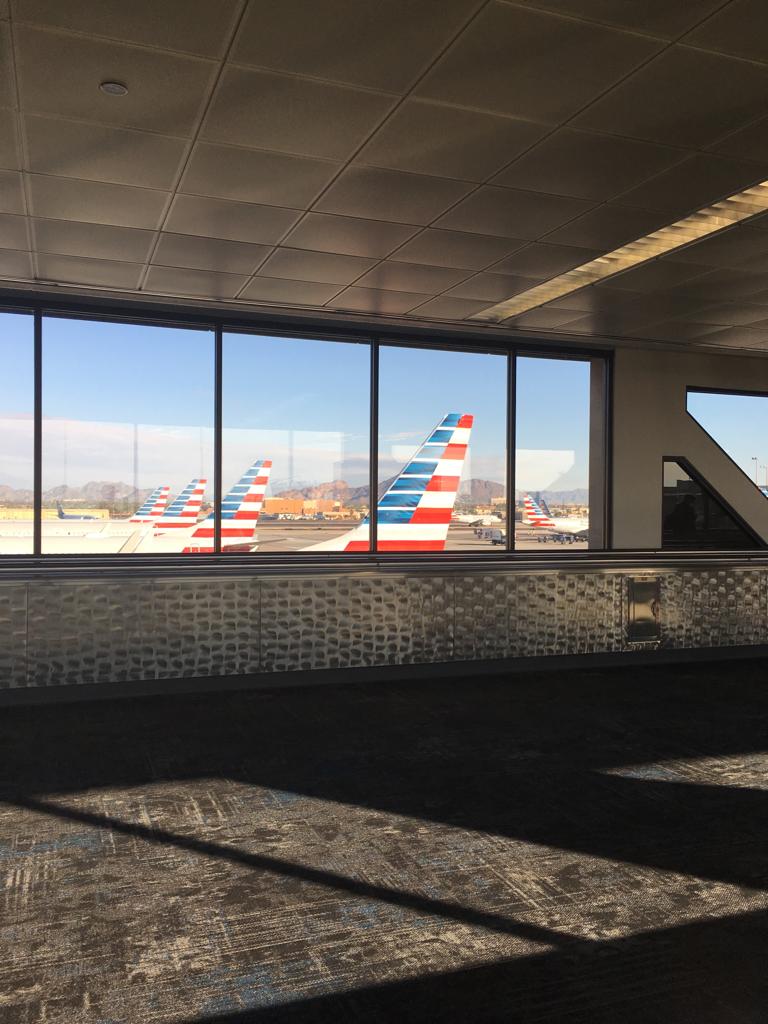 If you press the light button above, you – it will turn your light on – IF you press the Flight Attendant button – it will not turn your flight attendant on!!!
Flying Delta Airlines from Detroit to Orlando just before Christmas, gave me the opportunity to see the attendants in full swing! The plane was full and there were lots of families! The attendants did an incredible job with all of the children, and as I listened in to one explaining about ears popping, it reinforced my thoughts of writing this blog.
Considering that I will be taking a total 10 flights in less than 2 weeks, I would say that I have some experience and may have some suggestions that you haven't heard before. So, this blog is to hopefully bring a chuckle or two, and to give some pointers that may help you in the future. So, one more chuckle and off to the words of wisdom.
Ok – we are going to dim the lights for your flight crews sleeping enjoyment…. (C'mon – that was cute!)
Don't just grab the first flight you see. Take a moment to compare and determine what best suits your needs. For example – – – – What time works best for leaving and arriving? What needs will you have that the airline needs to meet? Is the lower price really the best price for you? (Sometimes it is a low price, but the add-ons really increase it.)
Give yourself time. I think one of the biggest stresses for flying is trying to cut corners. Make sure to leave some room for extras. Traffic may be heavier, lines may be longer, make sure you are prepared for that. Remember, as frustrating as that long line in security is, it's there to protect you.
What did you say? The 'popped / plugged' ears are so frustrating! It's hard to hear, sometimes they hurt. There is no guaranteed way that I am aware of to make sure you won't have issues. That being said, years ago I learned from a flight attendant a trick that we have been successfully using for years. I will include it in my 'Tips & Tricks' section.
Pack accordingly. I always pack things that I will need on the plane in the small carry-on that fits under my seat. Then, when I get settled, I put the things I need right away or most often into my 'seat pocket'. Simple access.
If you have children, think ahead. I always made for my kids, (& now do for mom) a bag of 'specific flight things'. I will list a few things under 'Kids Bag' in 'Tips & Tricks'.
Remember the flight attendants are just doing their job. Give them grace, realizing that others may not have.
A light jacket, scarf, or anything that is comforting is a great idea. Oftentimes between the air vents blowing all around, and the fact that the plane goes way up into the chilly atmosphere, it's nice to have something to snuggle into as the miles fly by.
Did you know that you can take an empty water bottle through security? I have to be honest, I just learned that this year. I get frustrated having to purchase a water after I go through security. I saw someone carry an empty water bottle and then refill it at the drinking fountain after they cleared security. Now, some of the airports even have a sign posted suggesting this.
Distinguish your luggage. I absolutely love the colorful new duct tape that is out and about. Over the years I have used it for many things but one thing that has really been a blessing from it – is putting it on my luggage. It helps so much to be at the cart carousel and see my blue suitcase with a couple of strips of peacock duct tape on the end and the top come around sticking out from the crowd.
Over the years I have flown a number of times, and I have to say that Southwest has always been a favorite of mine, and while sometimes more expensive – there are some real benefits.
*  Attitude of attendants – always been awesome.
*  Free checked bags – up to two per person.
*  Employee ownership.
* Snacks and a beverage.
That being said, Delta has stolen my heart recently.
*  Flights on time.
*  Tv's with current movies for free.
* You can pay to book your seats together.
* Snacks and a beverage.
So, I have to admit that those two airlines are my top choices. Now, Jet Blue does a great job as a bit more economical airline, but they only fly to some of the places that I travel, so that limits the times I have had to try them out.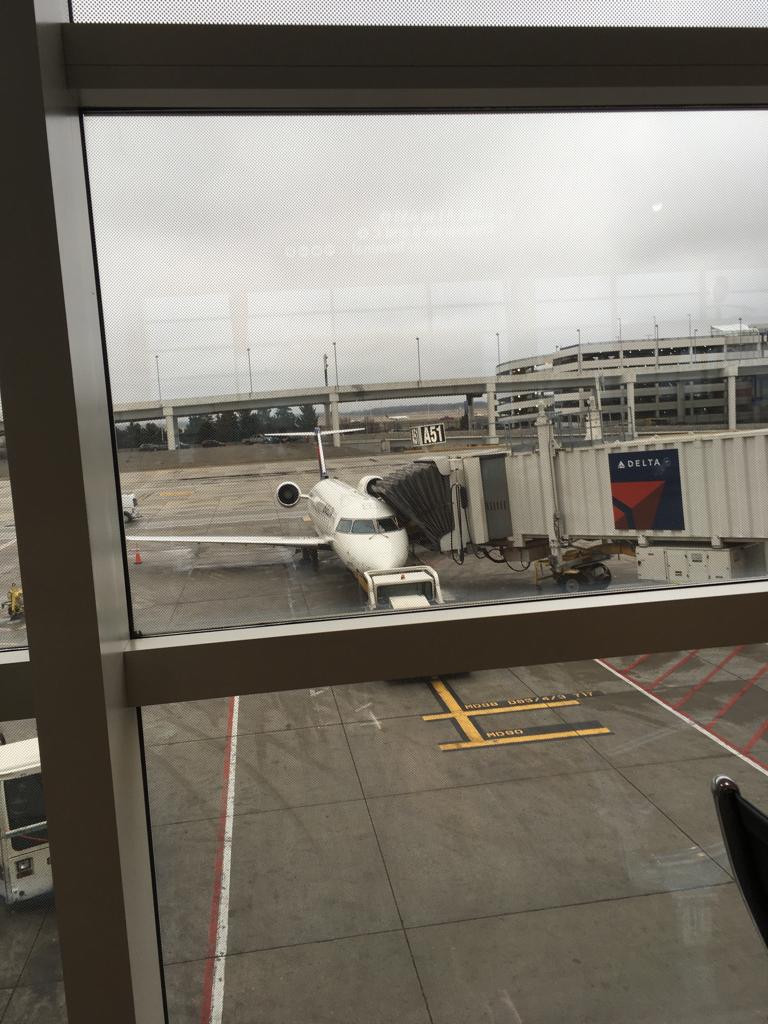 TIPS & TRICKS SECTION:
Ear Popping / Plugged: Many years ago, a flight attendant taught us what to do to help alleviate some of the issues associated with the varied cabin pressure during flight. Now, this is advice from a flight attendant, not a doctor; don't hesitate to consult your doctor before trying this yourself. It was suggested that about 15 minutes prior to take off, to use a nasal saline spray (my favorite is Oceans) and squirt up both nostrils and then blow your nose. This can also be repeated during the flight, especially if it is a longer flight.  Then do it again just after landing. Honestly since beginning this habit, we have done very well not having issues. For myself, I also feel that doing this is rinsing the nasal cavities from the exposure to different airborne items as well, quite possibly helping to keep from picking up any nasty illness as well.
Seat pocket bag: I generally pack a sandwich size Ziplock with 2 packs of tissues, my bottle of nasal saline spray, some gum and some hard candy (wintergreen Lifesavers was my choice today) also a pair of cheap headphones if I am flying with the tv screen option. (When I am traveling with my mom and/or my son, I will pack them the same stuff for their own seat pocket) I choose to use the Ziplock because I can just place my dirty tissues back in there until I get to throw them away.
Specific Flight Things: This will vary upon whom you are packing for and also the length of the flight. I like to pack something to color and color with, usually a book to read, a variety of small snacks, and maybe an extra pack of tissues or gum. I like to put small candies that help to occupy rather than to actually fill someone up. Over the years this has also been a great time to take a small project like valentine cards or Christmas cards to work together to get them filled out while contained in the aircraft with nowhere to go. This is also a great time to crochet or knit.
Well, I hope that this blog made you smile, perhaps laugh and hopefully even taught you a couple of things. Please let me know what you think and also any more suggestions that you may have.
Up, Up and Away, Amy
Don't forget to read, like, share and comment – we wouldn't make it if it wasn't for people like you. We appreciate you! Happy New Year!