Can y'all believe we are at the holidays already? It seems this year has completely flown by! The more digital our lives become – the quicker time seems to go. While this can be exciting and exhilarating, it can also be overwhelming and even exhausting.
As we move into the next few weeks, I wanted to throw some thoughts out, maybe some ideas and suggestions to help you navigate with a bit less stress.
Everyone's situation is different, so feel free to take my advice and tweak it to fit your needs.
Personally, I don't really associate with people that are so persnickety about gifts that it causes unnecessary anxiety for me. That being said, I do know that there are some people out there that are like that, and shopping for them can be a lot. To that end, I am sorry, but I don't know that my suggestions will help for them. Continue to read though, because perhaps it will, plus there is plenty of value in what I am about to share, and they are not the only ones on your list this year.
Holiday gift giving has evolved from the 'oranges and a hand made gift' way back in the past, to the few dollars gifts, to now, where if you are not careful – it will practically break the bank! This honestly saddens me, as I feel so much emphasis is put upon rushing around to find 'the perfect gift', and less upon creating space to enjoy the time together. That being said, gift giving has certainly become a tradition for many families, and doesn't seem to be going anywhere any time soon.
As an Amazon Associate, I am obviously going to suggest an item or two for you to check out. I benefit from you purchasing that item, or even if you don't but end up buying other things shortly after clicking on my link. For this, I say thank you so much. That being said, it isn't the only purpose of me writing today's blog. No, indeed, because while I love money coming in from various sources (so thanks for using my link); I get much more satisfaction to hear how my advice helped someone in some way – so I hope something I share helps you!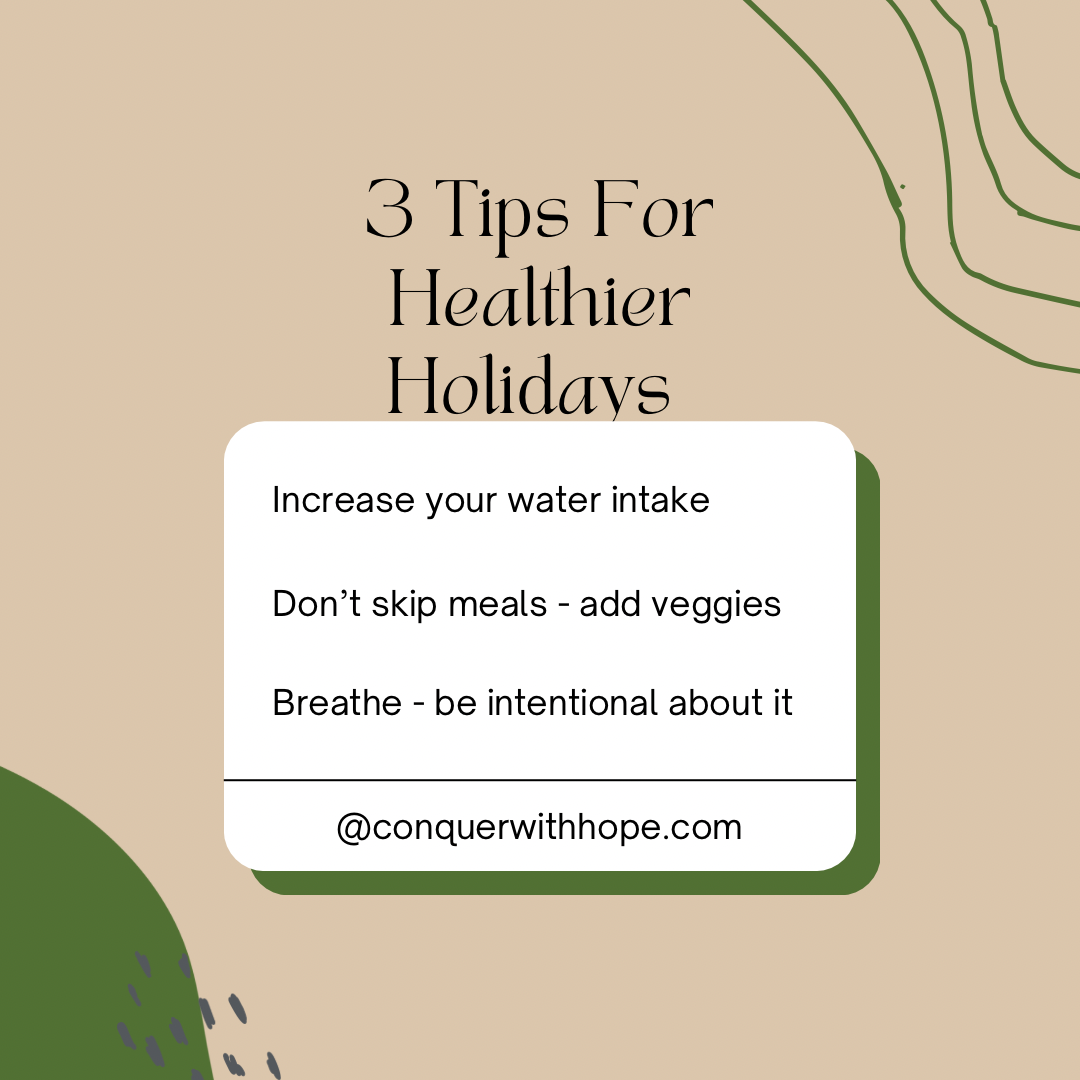 Before we talk gifts, let's talk about you. This time of year, it is very easy to forget to do the things to care for ourselves. Three simple tips are:
1. Water. Consider grabbing a glass of water and sitting it by you as you write out Christmas cards, or prepare those food and gift shopping lists. Or even as you sit and do your shopping online. Most places are even ok with you bringing in your own container of water to sip on as you shop.
2. Food. Don't skip meals. I know sometimes we think that if we skip a meal, it will help us out for when we are stuffing ourselves like the proverbial turkey – this isn't the case. So, instead of skipping a meal – consider adding more water, and choosing vegetables and healthier options in smaller portions to help balance out those calories. Creating a healthier snack mix and filling a ziplock bag, sticking it into a purse or pocket, to munch on as we are waiting in line is another great option to keep our energy even as we run those errands.
3. Breathe. Yup. It's as simple as that. While we are driving, waiting in line, running errands, or even preparing the house for company – breathe. It is amazing how much our body responds to a positive dose of stress relieving oxygen filled breathing. There are a number of different breathing videos online, or you can just use the simple Take a deep breath, hold and then release method.
Ok, now on to the gifts. It may be a bit late in the year for a couple of these ideas, but use what you can now, and then begin implementing them early on next year to help out for the holidays next year.
As you write out your gift giving list, stop for just a moment and think about the person you are listing. What special things do you know about this person? What have they had going on lately? What do they like? What is their personality like? What is their love language? (I will drop the links to books that share about both personality and love languages below). Try to recall if there was something that they have mentioned over the year that could be the answer to the best gift for them? (This is where adding this to your life is something that will benefit you over the years. You see, I generally pay attention and when someone mentions something that is beneficial to me – I jot it into notes in their contact information in my phone. For example, if I happen to be with someone in August, and they mention that they just love butterflies, I might put that in their contact. Then at Christmas – I may know that they have talked about starting journaling – so I pop onto Amazon, find a journal with a butterfly on it and BAM – wonderful personal Christmas gift.) This takes so much stress off, even if it takes a few minutes per person – because now you aren't standing in front of the 'generic Christmas gift' section at WalMart trying to decide what might work.
Another great idea is to check out 'memories' instead of 'things' – creating something personalized – like the blankets with a photo, or a photo book, or a basket filled with all the items to create a special meal (like homemade lasagna), or tickets to a museum or movie, things that either have special deeper meaning, or things that can be used to create a memory are wonderful gifts.
Consider what they want. Don't give someone the gift that you think you would want. Try to give them the gift that you think they would want. This means, if they only wear one kind of cologne – don't give them something else; if they never wear perfume – don't give them an expensive bottle thinking they will wear it; if they don't cook – don't give them kitchen items. This may seem pretty elementary – but it happens every year.
Those are my tips for yourself and for gift ideas. Before I sign off, I want to give you some suggestions for time and exhaustion.
Shop Amazon (you knew I was going to mention it! lol) For some things that you can just put your feet up, sip on some water and just browse and order online – do that. Going out for hours, rushing from store to store to hunt for things can be fun – but it can also be exhausting. So, choose what you actually want to see, feel and purchase and take that list out with you. The other simple things that you can just point and click? Do that.
Order in some groceries. Consider using a shopping service like InstaCart or Shipt and save yourself some time and energy by getting your groceries purchased and delivered to you. If you have never done it before – you will seriously love it! It has saved me countless hours and money this year alone! OK. OK. I know some of you are not comfortable having someone else pick out your bananas and your steak – that's ok. Consider having all of the other items: pumpkin pie filling, paper plates, cream of mushroom soup, etc that 'just anyone' can purchase for you handled, then you can go pick up the things that you personally feel more comfortable getting. Why would you do that? It will totally cut down on your time shopping. Not only that – you can order for those items to be purchased at whichever store has the best deals, and you can go to the store you want for the items you get. Plus, they do all the leg work and heavy lifting for you, and bring it right to your door. You don't have to be out there driving, or navigating the aisles. Trust me – it's awesome.
Choose to simplify. Purchase bags of chopped fresh veggies like Butternut Squash, instead of peeling and cutting. Cut corners on time by buying things that have reduced your time. Frozen veggies for your homemade soup, deli made spinach dip for snacking. (unless it is a dietary restriction or a secret recipe – cut the corners where you can)
I hope some of my suggestions help you to navigate the holidays with a bit less stress, and perhaps some more precious time with family and friends.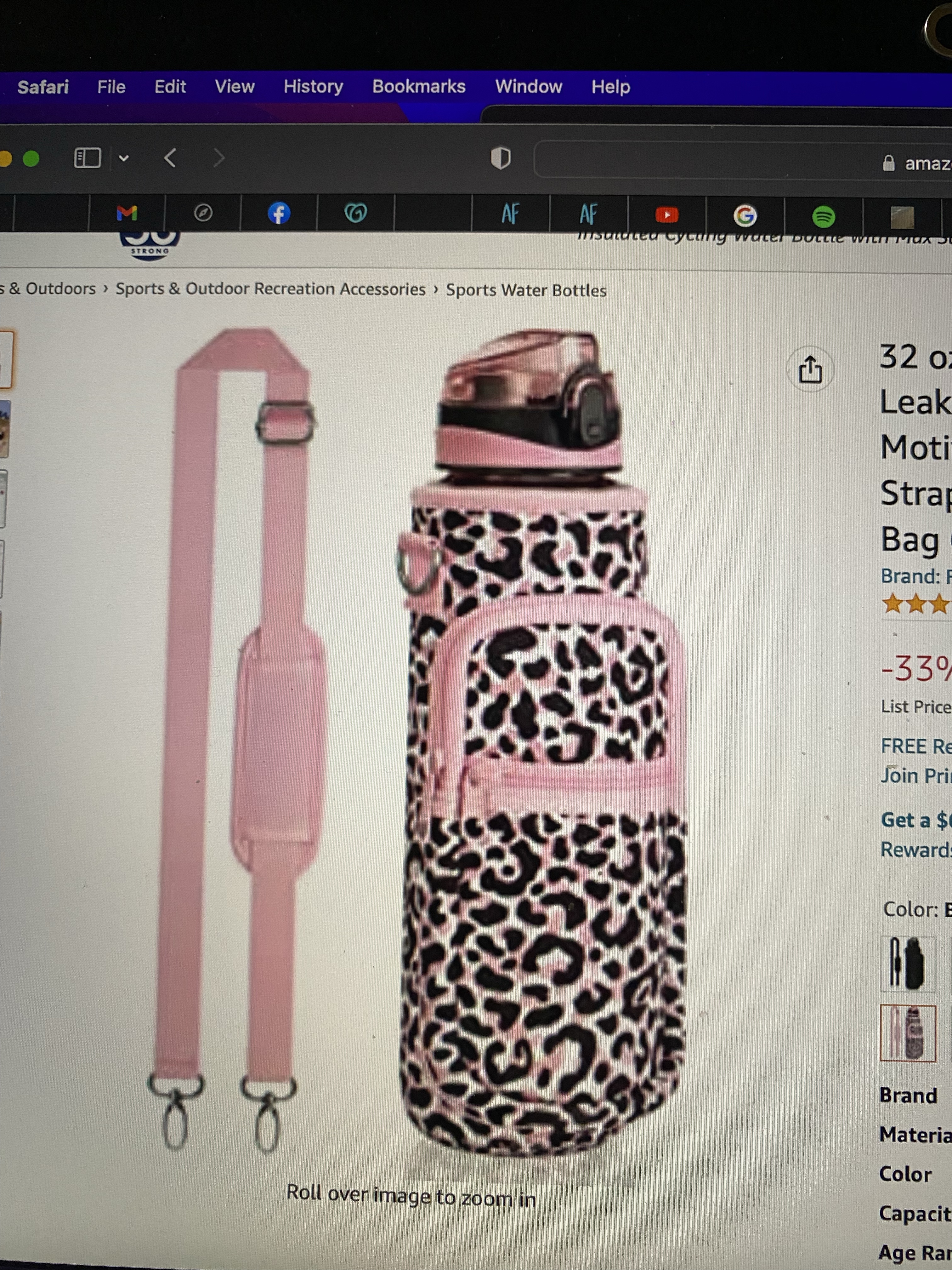 This is a cool looking water bottle for shopping! I love that there are 11 different designs! The one that I chose to feature is pink with a sort of leopard print. It's a fashion statement as well as a great reminder to drink water! https://amzn.to/3V4NU95 click that link to check it out.
Also, the books I mentioned above? Here is the link for The 5 Love Languages by Gary Chapman. https://amzn.to/3tVSyKL
I also spoke of personalities? The book I recommend for that is Personality Plus by Florence Litteaur https://amzn.to/3XvbHR4
Both of those books are a game changer! Also, they make incredible gifts.
Well, y'all enjoy your turkey and your holidays, and I hope that what I shared helps you out. As always, we love feedback – so don't hesitate to comment!
Shop well, Amy
Thank you so much for liking, commenting, reading, sharing and being a part of our Conquer Family – we adore you.
OH! and if you haven't subscribed yet – please do so, that way you will catch the next blog when it drops.
Just a reminder – we will be pulling the Strategize Your Victory access soon – so make sure to pop on to conquerwithhope.com and get your access!
Thank you also if you purchase from my Amazon link, either the items I shared, or if you find other things you want to order. The prices don't change – but Amazon is awesome to give us Associates a little kickback for the purchase and I appreciate it. Thank you!