This weekend mom and I got to celebrate my kids' 16th birthday! We live in different states – so we drove to see them and celebrate.
On the way there, we received some news that my Nana wasn't doing well. We needed to let the kids know, but didn't want to do it until we were in person.
Mom and I are both pretty good about family discussions/meetings/talks. Mom brought me up like that and I have passed it on to the kids. So, when we talked to them about it – we all sat down and let them know what was happening and then everyone had a turn to share where they were at and how they were feeling.
The kids shared that the way we handled it was very helpful. (parenting win!)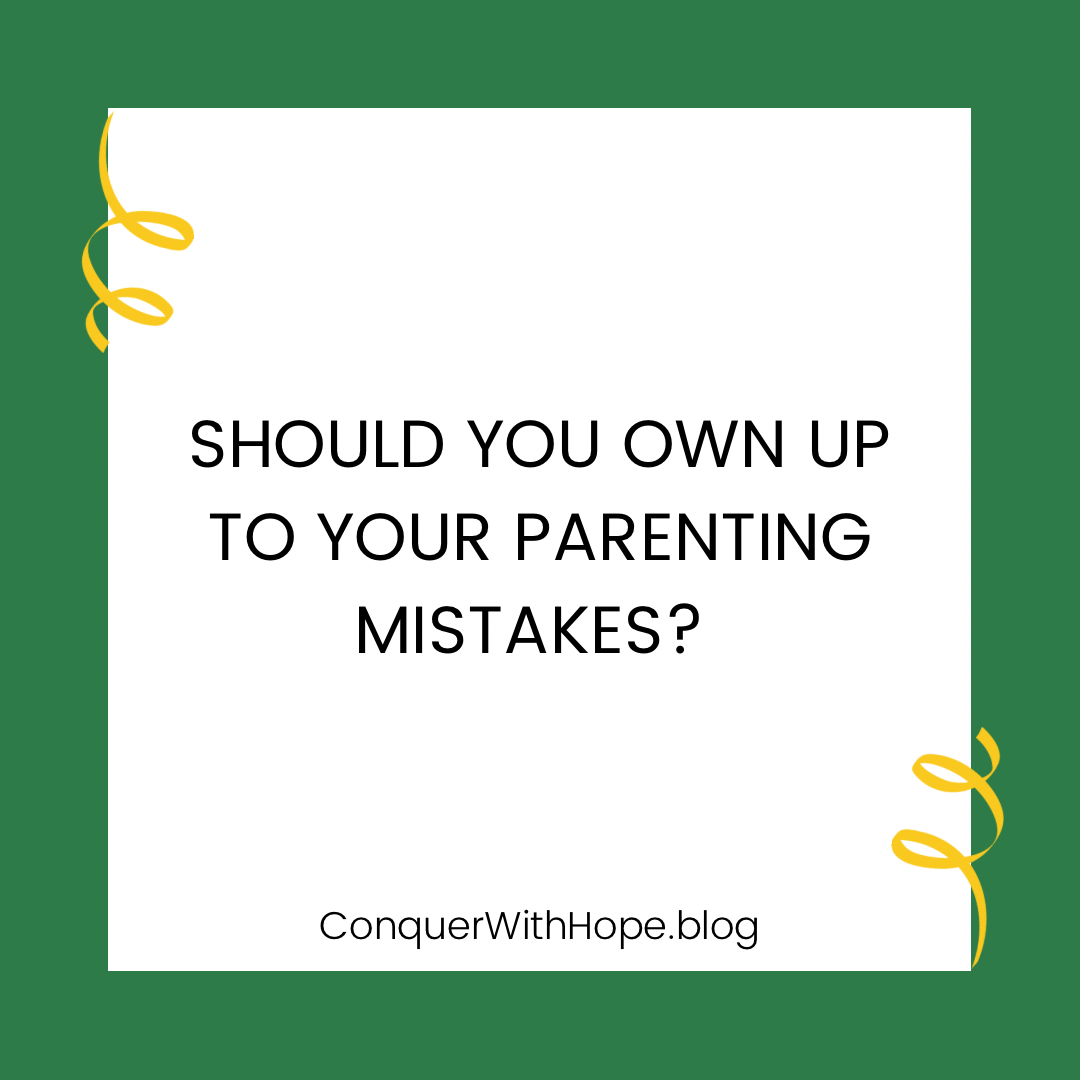 Then – when she passed. It happened pretty quick, and I told them while I was still a bit in shock. I didn't have them sit down, I didn't prepare them for the news. I just said it, while they were busy doing other things. (Parenting fail).
I quickly realized my mistake and apologized. Of course they are very gracious and we were able to talk about it. But it made me realize how easy it is to make a mess of things.
We all make mistakes and we all mess up sometimes. But I think what is most important to our kids is that we do our best and we acknowledge when we have missed the mark. It helps them to feel validated and it teaches them what it looks like to take responsibility.
It's okay for our kids to know we aren't perfect. In fact, I think it's important that they know we aren't perfect. It's vital that we teach them how to take responsibility for our actions – by showing them.
One thing I am proud of with my parenting is that we talk about how we are feeling. Recently, I've started implementing asking the question "how can I best support you right now". I believe this is an important question – and a lot of adults don't even know how to answer it.
If we can be aware of how we are feeling and what we need – then we will be better able to communicate that and receive the support we need. Rather than just being upset because "no one understands or cares".
It is my responsibility to pay attention to how I am feeling and to voice my needs. Self awareness is a beautiful thing to learn and teach your kids.
What coping skills have helped you most in life?
Are you aware of how you are feeling right now?
How can we best support you?
All our love,
Xo, Jorjia
Thank you so much for being a part of our blog family. We are grateful for you and are excited to hear how what we share has helped you! Thank you for liking, reading, commenting, subscribing and sharing! We appreciate you!