So, I started doing Shipt shopping to add some extra money to my income; and one of the side benefits is the amount of exercise that I'm getting. (Shipt is an app that people can order groceries and have them delivered – see the referral below for possibly some free groceries!)  For example, today upon realizing I forgot a small bag in the car, I found that after I carried six bags of groceries up the three flights of stairs to my customer; I was able to jog back up those three flights to deliver the last bag. Honestly this is something I didn't expect but am so very thankful for!
Exercise and I are not very familiar with each other. It's not that we have never met, it's just we don't seem to find much time to spend together!
I laugh as I tell people that God knew that if I were paid to get exercise – that I actually would do it!
Jeremiah 29:11 "For I know the plans I have for you," declares the Lord, "plans to prosper you and not to harm you, plans to give you a hope and a future." And I'm loving it! I sincerely look forward to getting out and getting active!
But, of course to every good – it seems there is also a possibility of a negative.
Since it is generally just the weekend that I have the most hours to do Shipt, I find I am heading out earlier in the day and not coming home until 9 – 10:30pm.  This then means I am not home to eat lunch or dinner. Some people may just skip meals until they get home, I can't do that – I have to watch hypoglycemia. (Where my sugar can drop rapidly if I don't keep it level. I maintain it by intentional eating.)
With the realization that everything that I spend will go against what I am earning, I try to be wise about my meals. I thought that maybe by sharing some of my tips, perhaps it will help some of you that are super busy as well.
Just because I don't have time to sit and eat breakfast, doesn't mean that I have to eat a breakfast bar.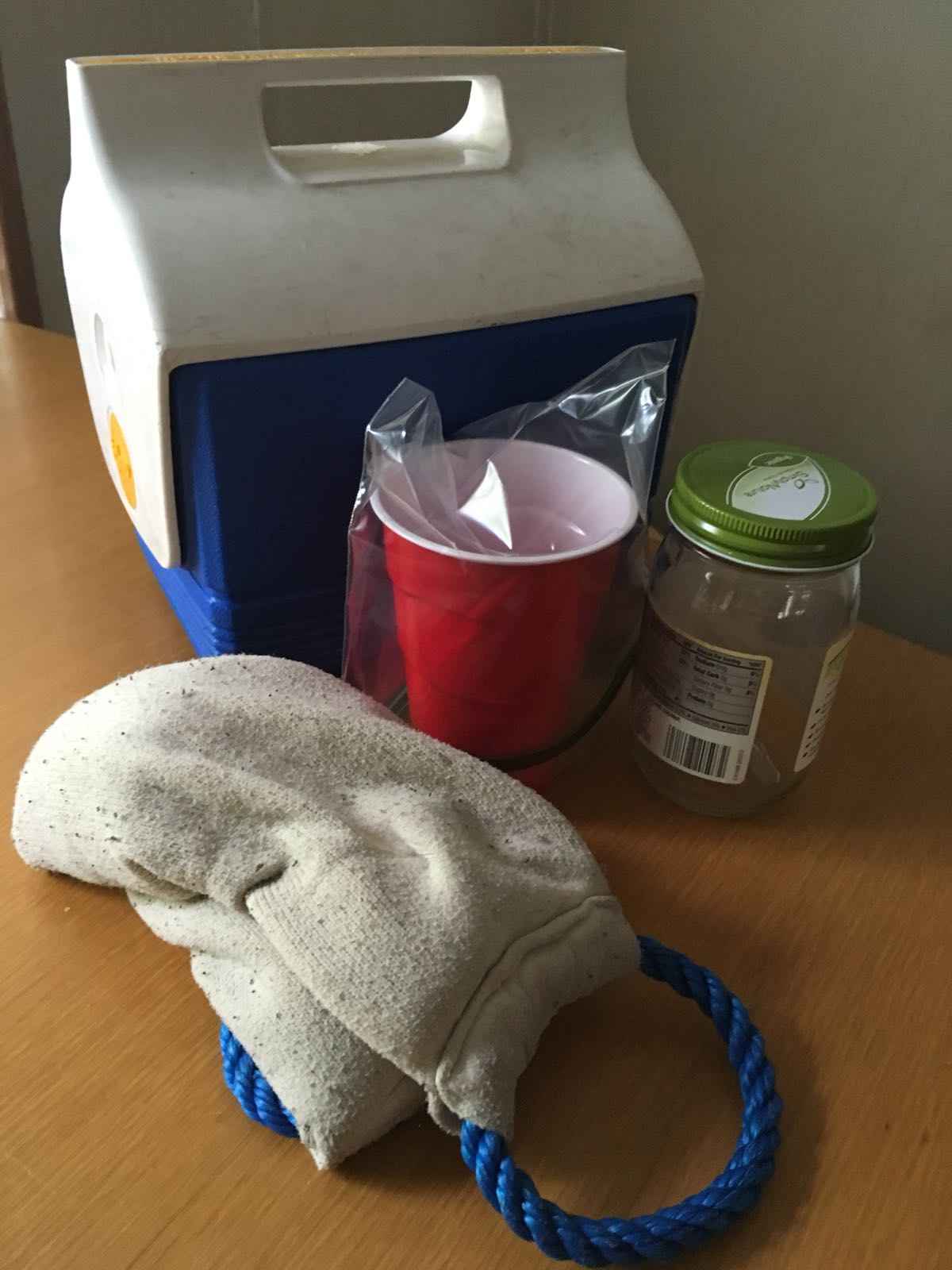 One of my favorites is to make scrambled eggs, crumbled pre-cooked turkey sausage, spinach and sometimes cheese. Once I get it fully cooked, I then put it into a red solo cup, grab a spoon and off I go!
Another one speaks to the 'southern' in me! I do instant grits, add butter and brown sugar, scrape into a red solo cup and grab a plastic spoon.
A cool favorite is to take a red solo cup, scrape a container of yogurt into it, add a couple of scoops of chia seeds and stir it up. Not in the mood for dairy? Don't worry – I just do applesauce and chia seeds instead.
Just because I am out on the road doesn't mean that I can't eat hot meals, or a variety of types of meals. I'm not really a sandwich person, so for the most part I don't take those with me when I head out.
I also like to cook ahead, making extras when I make a meal, so then I am able to reheat throughout the week.
You may be wondering how I take something that needs heated? It's pretty simple. I will either heat it and place it in the red solo cup and open a Ziploc bag to place it upside down over it, or I will heat it in a glass jar and place the lid back on it. Then I use what we call a 'heat sock' – essentially it is dry rice in a cloth tube that we heat in the microwave. I then place the 'heat sock' and the hot food into a small cooler – which is insulated and keeps my food hot longer. Then, when it is time to eat, I'm ready to enjoy!
I love to do that with things like:
Shepherd's pie: browned burger (beef or turkey, mixed veggies, mashed potatoes and sometimes cheese)
Kielbasa and potatoes: browned turkey Kielbasa and browned potatoes (if life is super busy – I will use Ore Ida breakfast potatoes, rather than dicing my own)
Chili: sometimes I will add cheese in layers of chili – or I will crumble some gluten free chips or crackers in it to give it something different. I also like to heat rice and pour the chili over it in the cup.
Sometimes I take along a cooler for cold foods.
Red Solo Salad: I usually make up my salad on a plate and then scrape it into the cup. Lettuce, spinach, and whatever we happen to have cucumber, apples, celery…. plus, I love to add diced chicken or maybe some tuna fish – getting some protein in as well!
Red Solo Fruit Salad: sometimes it is just fruits I cut up, other times I will add a couple veggies with the fruit. Occasionally I will mix yogurt in with the fruit.
I've found that bringing snacks as well as 'food' helps me to not grab those expensive snacks at the gas station!
I try to catch BOGO of snacks like Rice Krispie treats, granola bars, applesauce cups, etc.
I read about people stopping off and buying an $8 – $15 meal while they are working. I chose not to because I actually enjoy getting creative saving money! I like to challenge myself – how many days can I be out and about and only buy gasoline? How far can I stretch my groceries from home?
Now, this isn't to say that I never end up eating out. Sometimes things happen, and I just have to. I have a number of eating challenges (new dentures, gluten, flax seed allergy, and lots of other allergies) so, for me, I have to make choices of things that are inexpensive, and either don't interfere with my food sensitivities or only slightly.
Some of my fallbacks are:
Panda Express – a small box of their rice and sweet & sour sauce – this isn't a great option but since it is warm and less than $4.00, it makes me feel full enough for the moment.
Wendy's – chili cheese baked potato – I often add sour cream.
ChickFilA – kids grilled chicken meal
All of these are just a small easy fix to keep me going if I'm out for hours.
Another thing is I NEVER buy a drink. I always have bottles of water in my car, and sometimes I will ask for an ice water. I never pay for their bottled water since I can usually buy a flat of 24 or more bottles for less than what 2-3 bottles are sold for individually! I seldom have come across any place that charges for an ice water. So, keep this in mind when buying a 'meal'.
My only exception is at ChickFilA, where I like to get the apple juice in my kid's meal! 🤣
The other thing about carrying around a flat of water in my car is that when I do see someone with a sign along the road, I am able to bless them with fresh water. If have snack bars or packs I can also give them that as well.
I hope that by sharing some of what I do, that I have given you some money saving ideas. Also, I would love to hear what you do to save time and money on the road.
On the road again, Amy
Want to check out Shipt and possibly get some free groceries?
Go to Shipt.com and use the membership code: D16218