What do:
* skin
* hair
* energy
* popcorn
* eggs
* memory
all have in common? Coconut oil!
Yes, you heard me right, coconut oil.
I will briefly share a little bit with you about my journey with coconut oil. But I also wanted to share that I found this blog: Coconut Oil: 101 Uses, Benefits, & Why You Should Use it | Wellness Mama  …. that does much more research and information – so check it out.
For me, my journey with coconut oil began due to my severe plaque psoriasis. I had heard that coconut oil would help with the flaking and that it may also give me some relief with the itching. I was willing to try it. So I began applying coconut oil from head to toe every day after my shower. I had not anticipated any benefits other than less flaking and possible itch relief. Imagine my surprise when I noticed that I felt more energetic after the first week!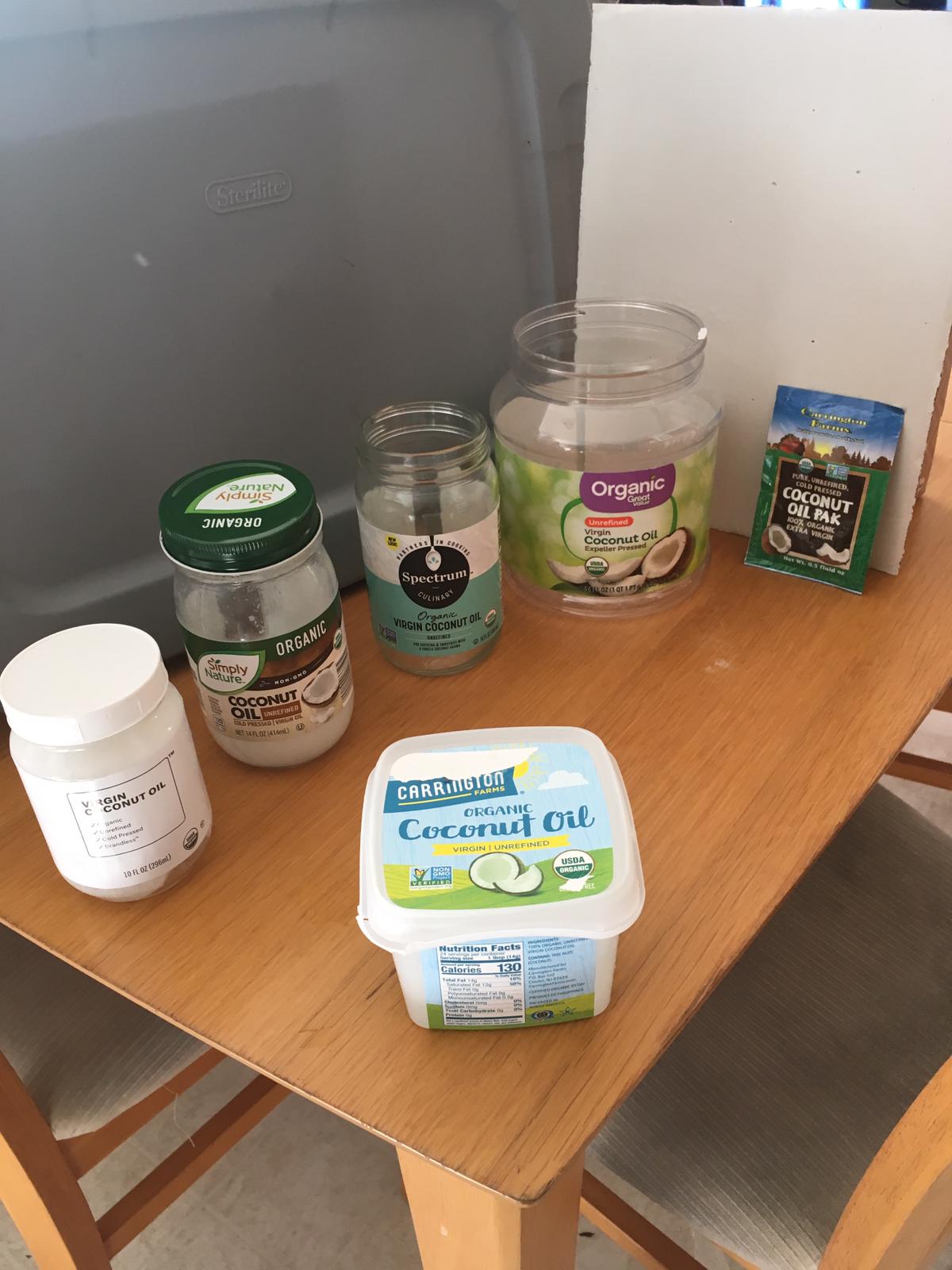 I also began using the coconut oil for cooking. It does add just a little bit of the coconut flavor to things; but to me I felt it enhanced it. I began making my scrambled eggs with nothing but coconut oil in an effort to eat healthier and possibly lose weight. I literally would take a frying pan add a tablespoon of coconut oil let it melt down and crack a couple eggs into the pan then just stir them with a spatula as they cooked. That was it. Super simple! And so yummy! (As a side note if you've never had salsa with your scrambled eggs definitely something to consider!) Another food idea for the coconut oil, is popcorn. Michael has learned to make it and is amazing with it! He simply heats coconut oil in the bottom of a sauce pan with popcorn kernels in it and places on the lid. As it heats he shakes the sauce pan to keep it from burning. Once it is done, he seasons it with sea salt, yummy!
With all the traveling that I've been doing recently to the frozen north, my lips have gotten dry and chapped. Coconut oil has come to the rescue to soften them and soothe them.
Coconut oil is also a part of my mom's journey, as we were advised to put her on virgin coconut oil pills to help with the memory. So she gets it in some of my cooking but also takes some pills as well. This helps me to feel better as well knowing that eating the coconut oil and applying it to my skin is also helping with my memory as well.
I love all the benefits of coconut oil and how simple it is to use. Coconut oil can be found in vitamin shops as well as your local grocery store. Cold pressed virgin coconut oil is what I use. From what I read that is the best to use. The picture that I included is a variety of containers of different kinds that I have used over the last couple of years.
Sometimes my coconut oil gets warm with the room temperature and it will melt down into a liquid. Just so you know, that's perfectly fine and it will solidify as it gets cooler. We keep one of our jars of coconut oil in the kitchen out on the counter by the stove and the other I keep with my body care products in my room.
As a side note for traveling, use caution transporting the coconut oil. Because of its ability to liquefy it is important to make sure that extra precautions are taken. I generally place a piece of plastic wrap over the rim of the jar, under the lid, then seal it tight. After this, I place it in a Ziploc bag and seal that as well.
Portable and convenient to use at home or anywhere as you can see, coconut oil should be a staple for everyone. Healthier skin and hair, more energy and yummy food are possible from this wonder oil.
Do you already use coconut oil?
What are some other ways you use it?
Rocking the oil, Amy
Please like, comment, follow and share with your friends. You keep us writing! We love and appreciate you!