Well folks, here it is again –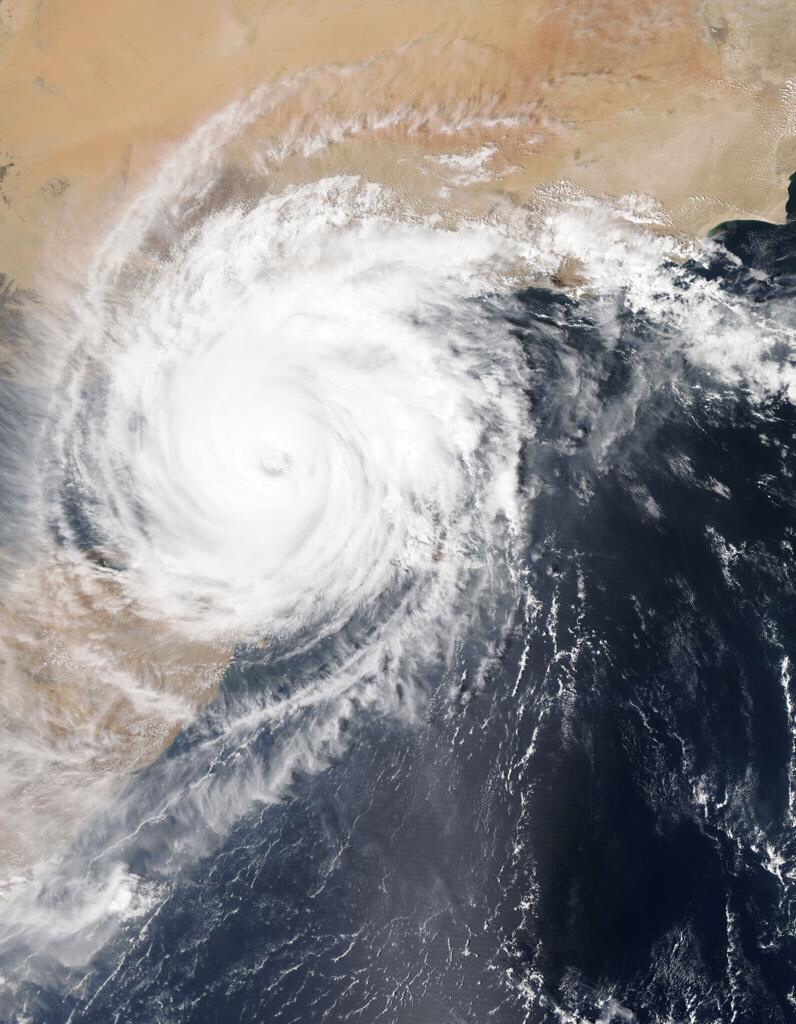 Hurricane Season! If you haven't read my "Should I Stay, or Should I Go?" blog from Sept. 2017, and are looking for more on hurricanes, feel free to check out the archives. Today's blog will be a bit different, kind of more of a preparedness / evacuating with mom blog.
Yeah, I know… What?! Going to a hotel with someone that is on an Alzheimer's Adventure is not exactly on my top 10 list either, but circumstances call for what will be best for her.
Little back story, we live in the woods. The swamp if you want to get technical. We are over 2 miles from a main road, and 12 miles from actual civilization. True stories: one day Ken accidently hit an alligator on the way to work, we have had poisonous snakes near our home, we had a flock of turkeys walk past our home, the boys have actually 'noodled' in mud puddles here and caught fish. (noodling is sticking your hand in water, having a fish bite it, so you can grab it) and we are surrounded by trees. So, knowing that this hurricane may possibly come near us, even if we are not directly in the path of it, means precautions must be taken. The possibility of losing power for potentially days is quite real. That throws a real wrench into our daily living.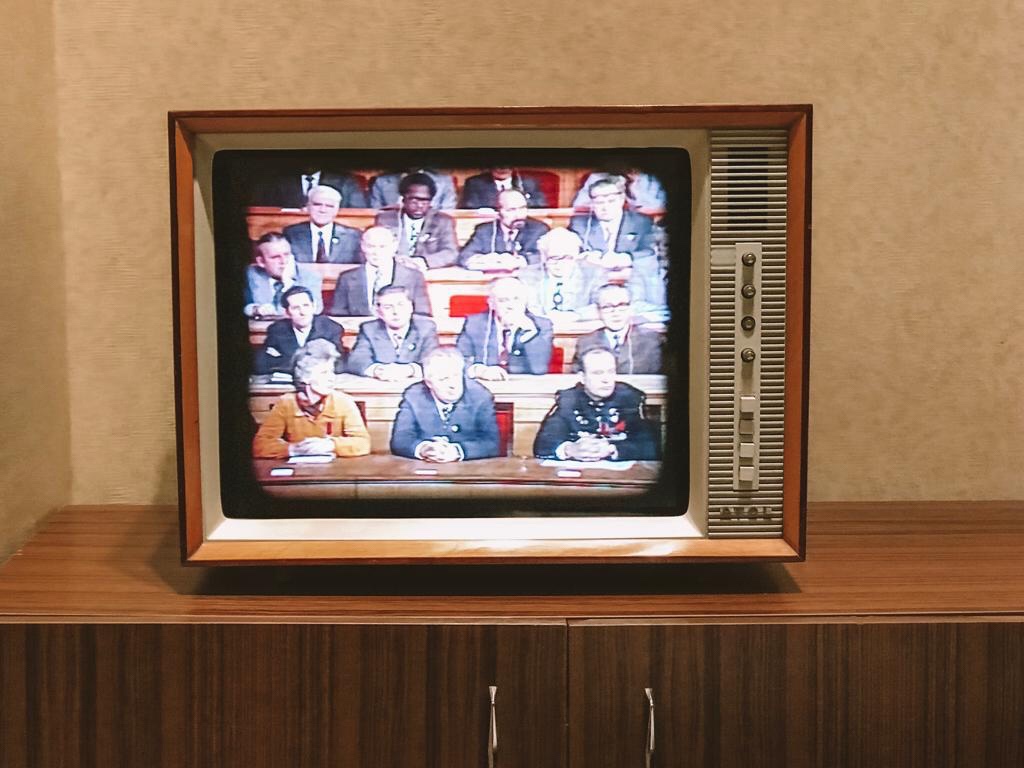 Mom is quite used to having her television going all day long. She is also 76 years old and is used to going to the restroom whenever she needs to, and of course flushing the toilet. She can't handle the heat anywhere near like she used to and is quite dependent upon air conditioning to breathe comfortably. So, now perhaps you see why evacuating has become a high priority for us.
Let's take a glimpse into my next few days, shall we? Maybe some of the things that I mention doing are things you are doing as well if you are evacuating or even preparing to hunker down. Possibly the things that I share are things that you may want to consider for your "Preparedness Box" if you are one that does that sort of thing. Or, maybe you will read this and just snicker and chuckle and be thankful that you are nice and safe wherever you live.
I find that clear storage totes are an excellent way to throw things together for a hotel stay. So, I grab an empty one, with a lid that fits, and place it on a chair in the dining room. This works out well for me, as I see it whenever I walk through, and it is easily accessible for me to put things into. Plus, when the time comes, I can then unload it onto the dining table and pack everything in neatly that has until then just been dropped into the box. I had just used any plastic tote, but I learned that having a clear one makes finding what you are searching for so much easier.
Some of the items that I will be packing are:
A ziplock with laundry supplies (For travel I use TidePods) (I put a few fabric softener sheets into a smaller ziplock inside the bag) (I put quarters an old pill bottle)
Red Solo cups, Paper Plates, Paper bowls, Plastic Silverware, Roll of Paper Towel
A ceramic coffee cup, a glass microwaveable dish, a sharp knife, veggie peeler
A kitchen towel, a dish rag, tiny bottle of dish soap
Some tea bags in a ziplock, (I like choices) My staples: coconut oil, honey and sea salt.
Obviously, I will be packing personal supplies for mom & I. Michael and Ken will pack their own. (toothpaste, toothbrushes, deodorant, shampoo & conditioner, body wash, mouthwash, feminine products, incontinence products, etc) Just a side note, ladies – especially during hurricanes or other natural disasters – it never hurts to pack a few extra of those special products that you cannot do without – just in case it is a challenge to get more supplies (and especially pack some if you don't think you will need them – Mother Nature has an unusual sense of humor).
One time my children told me that when we stayed at a hotel, we ate better than we had at home! So, let me share a few tidbits about that one. I don't know at this point if I will be packing all of this or not, because the lines are busy trying to book our room, and I am unsure of the amenities. Normally when we travel, we choose a room with a microwave, coffee pot and refrigerator.
So, the following are things that I have taken previously, and very well may take for this trip.
Prepackaged cereal (great for easy snack, also a quick meal)
Prepackaged individual containers of veggies, fruits, oatmeal, applesauce, also anything that doesn't have to be heated or refrigerated that can be easily enjoyed (I have never been one to eat unheated ravioli or spaghetti-o's but I have heard of people doing that) There are two reasons I say not refrigerated. One reason is usually the ones in a hotel room are very small and in case if electric goes out there as well, its better to be safe than sorry. Side note – if anything you are bringing requires a can opener – make sure to bring a handheld one with you. (yep, I learned that by experience!)
Obviously, comfort food like microwave popcorn, chips, Little Debbie Snack Cakes, rice cakes, and emergency candy.
I like to bring sweet potatoes, these can easily be stored anywhere and microwaved for a nourishing meal. If you want to make it a treat, marshmallow fluff can be mixed in and it becomes a sweet little dish.
Fresh fruits are always a win, and fresh vegetables are enjoyable too.
Did you know that you can make eggs in the microwave? Check Pinterest for the best recipes.
Shelf stable milk, bottles of water, individual flavor packets for the water, and of course soda pop are all necessities for any extended stay.
Things like tuna fish, canned meats, peanut butter and jelly and of course bread are all great things to include.
Why not eat some special things as well?
So, I am bringing graham crackers, marshmallows and Hershey bars = microwaveable s'mores.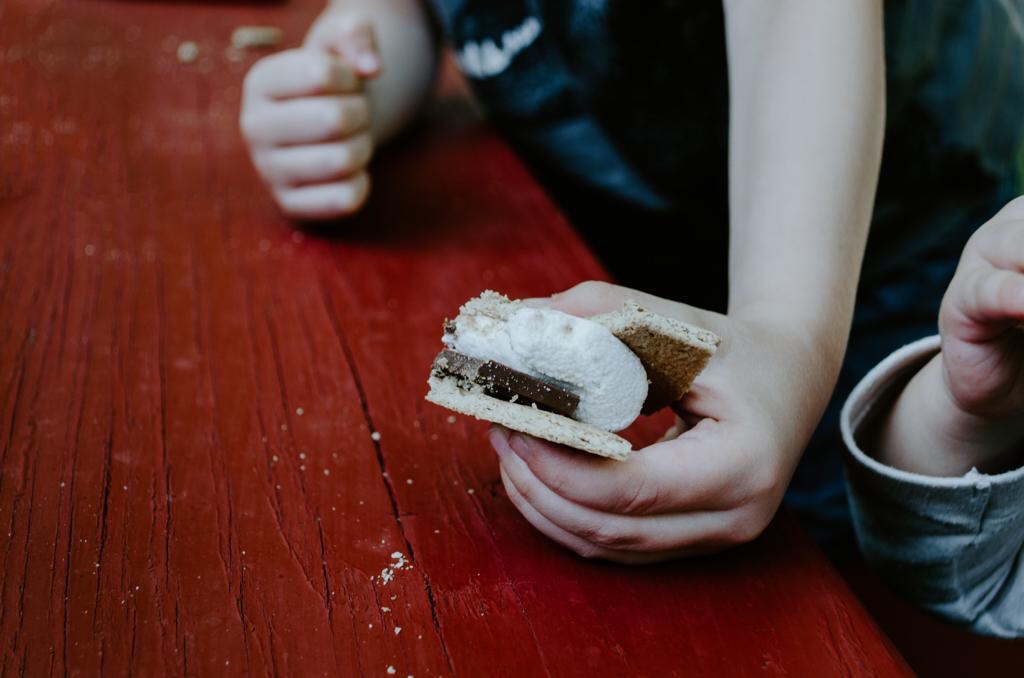 Ok, so besides packing all these things to keep our tummies happy, there are some things that help pass the time as well. For this trip, I know that I need to bring things to help keep mom occupied and not stressed. I am bringing some cotton and crochet hooks, a deck of cards, a beach ball to blow up and toss around, some books to read, coloring book and crayons and possibly some simple crafts or sewing. You may think that is a lot, but when you stop to think about being trapped in a hotel for 12 – 14 hours, possibly for a couple of days, you need options.
I am also bringing what we endearingly call "The Screamer". Before you get concerned thinking that is something living, let me explain. It is a neat little device that we attach to the door frame and door of the hotel room. Mom has a habit of leaving the room during the night and has simply terrified us with it. So, we purchased this unit at Harbor Freight and used it. It works, but just in case, we also make sure to put noisy stuff near the door so that even before she would get to that – we would hear her and wake up. I will be honest, it is pretty doggone stressful, and it is why we no longer take her on trips unless absolutely necessary; other than when we stay with family which is familiar to her and she doesn't leave.
Now do you see why we are in the process of preparing already, and this isn't happening for days? Let's talk about some things that need done before the hurricane comes. We have already begun the process of filling all our vehicles with gas and keeping the tanks topped off. This is vital, because as we have learned in the past, it can be a challenge to get gas. Between the tankers having a hard time getting through and then also no electric, it can make it hard to get fuel. Making sure to do the simple things that can just help eliminate potential stressors is a good idea too. Which is why we will check our oil and fluid levels in our vehicles as well as making sure that we have windshield washer fluid and the wipers are working well. That may sound a bit unusual, but think about it – would you want to break down alongside the road in pouring rain (the rain can start days before the hurricane hits) for something that could have been avoided? And trust me, good wipers and windshield washer fluid are so important here with our downpours.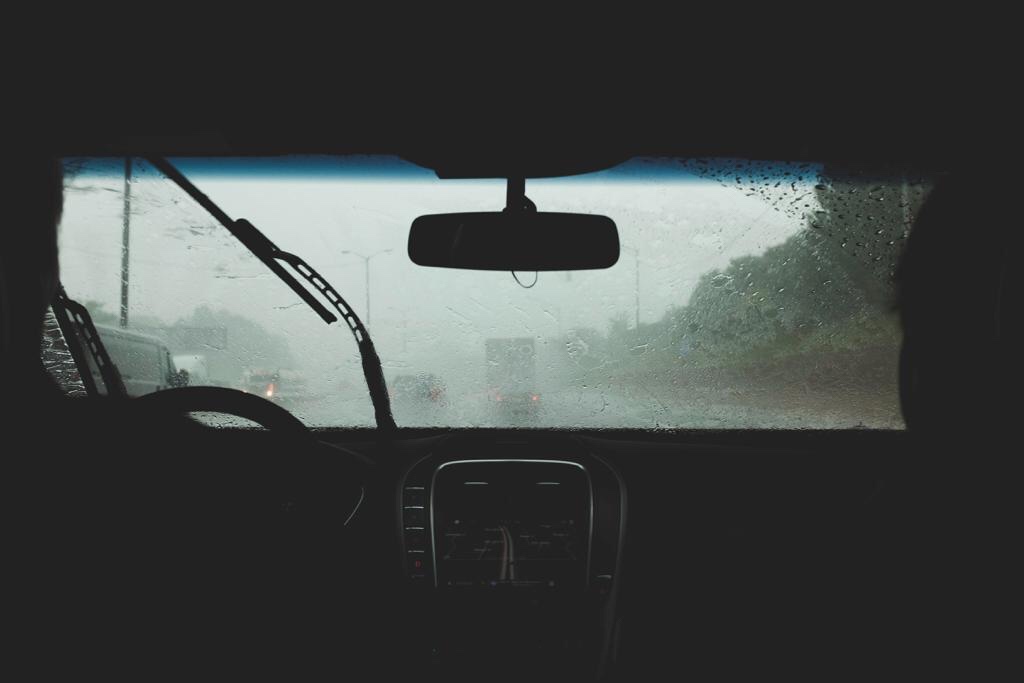 We will begin packing the vehicles as we get breaks from the rain. Ken bought us a special little 'jump start' unit, that is portable and rechargeable and has a way for us to charge our phones or plug in the computer. We will get that charging a head of time too. I also have a little 'lantern fan' that runs by battery that I had purchased for baseball that we are bringing. If the hotel loses power, that will provide us some air in the interim as well as light.
Most likely we will have internet for a while, so we are bringing our computers so that we can work and do school. Plus, with my computer charged, if the power goes out, I can play a dvd for mom. I used to do the same thing for the kids when they were little, although we had portable dvd players then.
Sound like we should be done? Nope, there is more! Besides all of this, there are several 'housekeeping' things that need completed. Outdoors, hopefully while it isn't raining – we will walk the yard. We need to tie down or put away anything that could become flying debris. That means lawn chairs, garbage cans and yard décor. We need to check that our yard is as safe as possible, so that the wind doesn't pick something loose up and smash a window. Once we are finished with that, we will start on the front porch. Even though it is screened, the items there can cause destruction as well. After that, we head inside to handle what needs taken care of there.
I have already begun the process of cooking and laundry. Yes, that is something we do pretty much daily here anyway, but now we must look at it in a different light. Naturally I will need to make sure that any clothes we want to take are clean and ready. The other thing that I need to be conscious of is making sure that all laundry is caught up. There is a possibility that when we return, we will have to do all the laundry from our trip. We also don't want to leave anything wet or smelly laying around, because if the power is out, that could be a breeding ground for some nasty stuff.
Cooking is important as well; we need to look at what we have and determine what needs eaten. For example, if the power is only out for a few hours, the refrigerator and freezer will be fine. But what if it is out for days? We need to eat the most perishable as well as the most expensive, just in case.
I remember when the children were small, and we had to eat in preparation for the storm. Chocolate ice cream for breakfast really chases away the fear of a hurricane for a few minutes!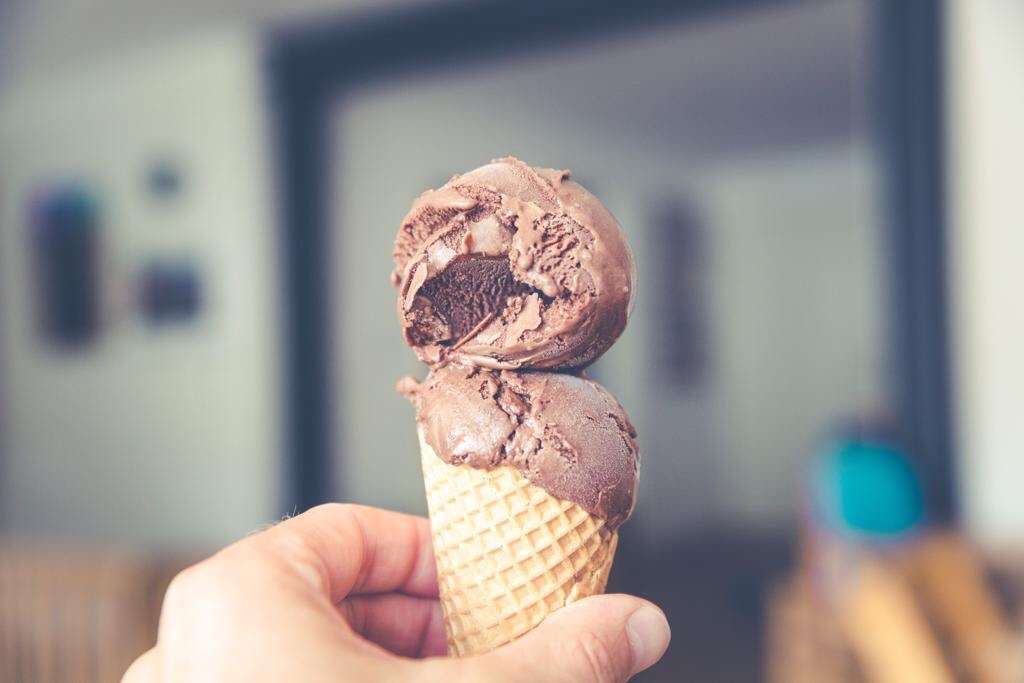 I have read that it is recommended to unplug any non-essential electronics before leaving as well. I recall us unplugging the tv and a few other things, but I don't really remember running around unplugging everything. I may do a bit more research on that, since I don't know where I read it and how accurate that it is. We do turn off our well and our hot water heater. It is a bit shocking to get that first shower after returning home if we forgot to turn the hot water heater back on!
Naturally we will make sure that we have our cellphones and chargers, but another thing that we do to prepare is charge up our portable chargers. We also make sure that the car chargers are in the vehicles so that we will be able to charge them there if necessary.
Years ago, we had no power after a hurricane, and Michael was small. It was hot and he was fussy and needed a nap. So, Jorjia and I took him out to the van, got it running and cooling off, and laid down the seats. We created a nice little space and set up a dvd player. All three of us laid there watching a movie just relaxing. Michael feel asleep and Jorjia and I enjoyed some quiet time watching a movie together. Sometimes you must grab that little piece of heaven where you can!
So, now as we get set for the hurricane to blow our way, I remind myself that it is in the lense of how I view this. I can be anxious and worry about having mom at a hotel, and what condition things may be in when we return. Or, I can choose to be as prepared as I can and then be thankful that I get this time away with mom and Michael. A chance to step away from the hustle and bustle of everyday life, to play games, talk, walk the halls and be present in the moment. Cherishing this time that we are given together and being thankful that we have a safe place to stay.
Stay safe and remember to pray for those out working this storm – Amy
Photo credit:
Unsplash.com
Television – Jan Antonin Kolar
Hurricane photo – NASA
Chocolate ice cream – Markus Spiske
Windshield and rain – Charlie Deets
S'mores – Kelly Sikkema
Thank you for reading, commenting, liking and sharing – you are such a blessing!