No response. Standing out in front of an apartment building, with no idea which apartment, no access code, and no response to my calls was definitely not how I had pictured introducing my husband and family to Airbnb. But, unfortunately that is what happened.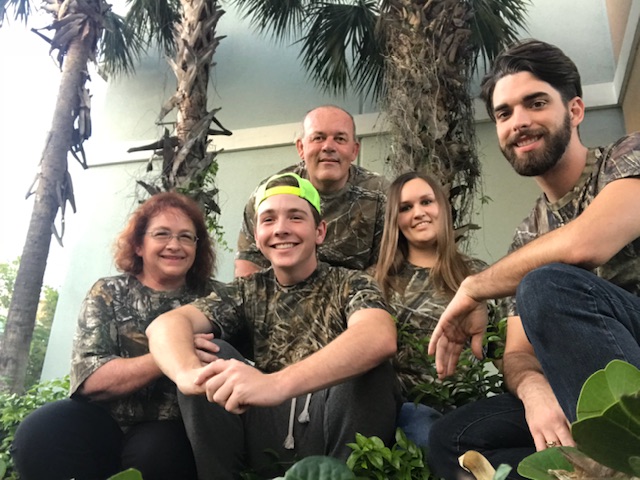 So, there we were. The five of us. No room for the night, with a big art event going on in town, so there was limited availability, and we still had to get dinner before we were done for the evening.
We had just done my surprise birthday boat ride and were ready for the evening to start winding down. We thought we would get our room settled, meet our host and then head out for dinner.
Instead, here we were, with no access and no contact with our hosts. I was not excited about this at all. I could sense the discontent with my husband as exhaustion and hunger began to creep in to his normally even keel demeanor. The children were occupied with YouTube and were not actually aware of our dire circumstances yet.
So, I made the call to Airbnb's help line. I will be honest, I had no clue what to expect. I mean, Airbnb is an app on the phone. It's all automated and computer. It was entirely possible that I would call the number and get the 'menu option run around' and end up hearing that I should email customer service and then receive the automatic response email telling me they would respond to my email in 3 to 5 business days. I knew that was a possibility.
I certainly was surprised when after an extremely easy prompting menu and very short wait time, I was greeted by Gabriel. He was light hearted and friendly, super polite and made me feel as if I was important and not an inconvenience. I immediately felt that there could be hope for the evening.
Gabriel then worked at connecting us with a specialty customer service agent, due to the time of evening and no response from the hosts.
We then got connected to Michael, who I would say became our case manager throughout the process. After Gabriel's awesome attitude, imagine my surprise when Michael turns out to be just as friendly and helpful. Michael patiently explained that the host needed to be given a window of time to respond before he just fully canceled the reservation; but that in the meantime he would begin searching for new accommodations for us.
What he said next shocked me. It was completely unexpected. He said, "Listen, there is no reason for you to just wait at the complex while I solve this for you, why don't you and your family go ahead and go to dinner, and save the receipt. You can send it to me, and Airbnb will reimburse you up to a certain amount."
I couldn't believe it. Now that is amazing customer service!
We found a Denny's nearby and got dinner. We relaxed and enjoyed, knowing that Michael was working on the problem for us.
When Michael called back, he explained that with the lateness of hour he felt that even though it would not be as personal of an experience, that it would be best for us to just stay in a hotel for the evening. He then asked if we would like an Airbnb for the following evening, or just stay both nights at the hotel instead of moving. We chose the hotel for both nights since we would be at church all day that next day. He then explained that not only would they refund our current reservation, but that for the inconvenience, they would also give us money towards the hotel room. Just to save the receipt and send it to him.
Michael communicated via email as he worked on getting us reimbursed, he helped me get PayPal set up in my account so that it was quick and convenient on the reimbursements.
I was extremely impressed with the efficiency that they handled this, and with the finesse and consideration that was applied throughout the entire situation.
I know the first time that I used Airbnb in California with Shane, we enjoyed it and were pleased with it. Which was why I had been looking forward to doing this now.
This time, even though it turned out completely different than expected, I again was very pleased with Airbnb.
There is no question that I will use Airbnb in the future, their customer service made sure that I won't hesitate to book with them again!
Thank you, Airbnb for being such a great example!
How about you? Have you ever stayed with Airbnb and what was your experience like?
Can you recall a time that customer service somewhere exceeded your expectations, and if so, would you share with us?
Thanks! Amy